AltaMail Go
The Quick & Easy way to manage your email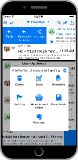 For iPhone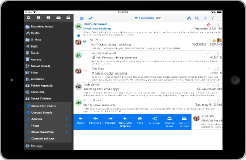 ... and for iPad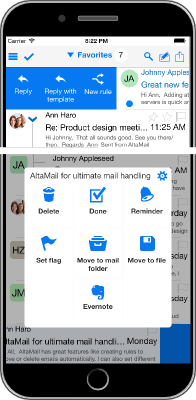 Clearing Your Inbox is Simple
Use quick swipes and actions manage all of your email
Quick swipe actions will archive, prioritize and process your influx of daily emails. There's a time and a place for every email in your inbox - AltaMail Go will make that happen.
Use reminders to postpone emails until you are ready. Search, bulk select, archive and delete.
Your own filters and searches can display email the way you want. Mark emails as "Pinned" or change flags to categorize email in your own way.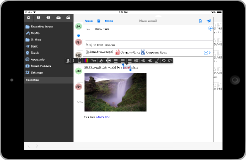 Fully Formatted Content
Use the myriad of features to create professional emails
Insert images into your message for clarification. Change text size, font, color and style with a simple formatting menu. Create your own formatted signature to describe you and your business, even with a company logo or photo

Pick files from your cloud server to send attachments or save attachments from incoming mail for later use.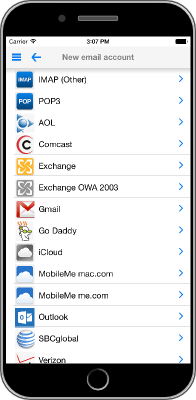 Full Compatible
Whatever your account type is, AltaMail Go will support it
Whether your email account is Exchange, Outlook, IMAP, POP or one of the multitude of email providers, AltaMail Go will quickly add your email account with minimal setup.

Choose to synchronize your changes so your inbox looks the same on all of your devices.

Room for Expansion
More power and control if you need it
When you need more advanced features, step up to the AltaMail App which is willing and able to help.
With custom rules for mail handling, custom swipe actions, custom email list font, color and appearance, advanced filtering, sorting and push notifications, swipe/menu customization and much much more! - AltaMail is the ultimate Mobile Email App!