AltaMail
The Ultimate Email App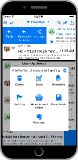 For iPhone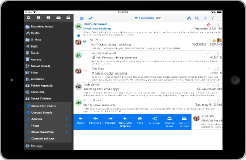 ... and for iPad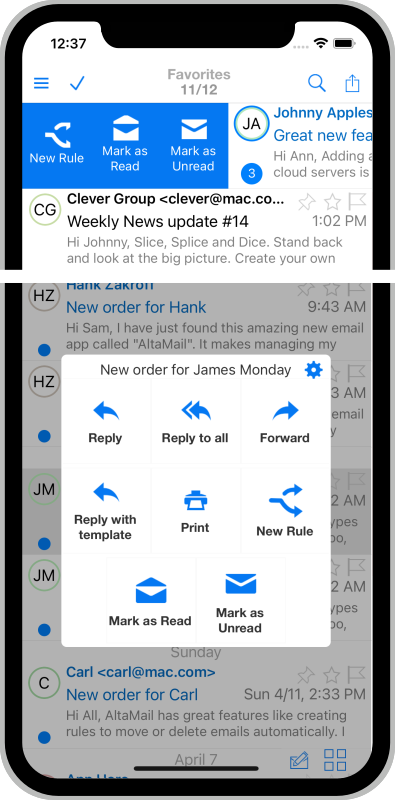 Quickly Tame Your Email
Tap into the huge range of tools to clear your inbox from clutter.
Quick swipe actions will archive, prioritize and process your influx of daily emails. There's a time and a place for every email in your inbox - AltaMail will make that happen. Your own rules can process email without you even touching it and reminders can postpone emails until you are ready. Search, bulk select, archive and delete.
"I used to have 1000+ emails just sitting in my inbox, sometimes for months. Altamail helped me get to Inbox Zero in 2 days!"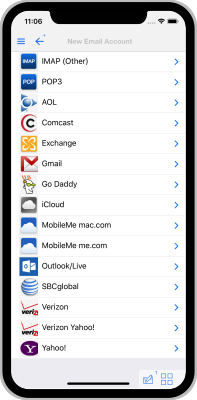 All your Email in One Place
One App for all of your accounts.
Whether your email accounts are Exchange, Outlook, IMAP, POP or one of the multitude of email providers, AltaMail will quickly add an email account to your list.

Choose to include accounts in the unified inbox, or access via a menu shortcut. Accounts are color coded to quickly see where email belongs. You can even move emails between accounts.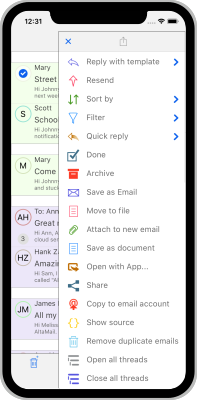 Slice, Splice and Dice
Stand back and look at the big picture.
Create your own filters and custom searches to display emails in a way that's useful to you. View all emails for a contact, search for attachments, keep tabs on categories and even sort your inbox by your own priorities.

View multiple selected folders and accounts together to get a quick snapshot of what's happening.
Smarter Notifications
If I get a mail alert it had better be interesting.
Email notifications can be filtered so you only see alerts for what matters to you. Add filters and sounds for email types, subject, sender, account and much more.

Make schedules for alerts and silent times, even for each account if you want. Automatically disable sounds for meetings.
Attachments and Files
Read it, save it, send it.
AltaMail has powerful file management to quickly view and save email attachments, or pluck files from the cloud or your computer to send when needed. Organize files and cloud servers and even archive emails offline as files for viewing or printing later.

Zip multiple files and convert documents and images to PDF attachments so anyone can read them.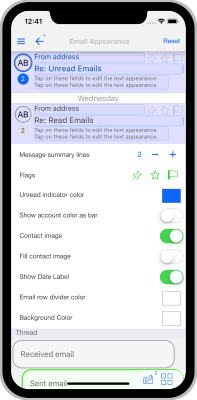 Your Mail App, Your Way
Change AltaMail to look and work the way you want.
From choosing email fonts and colors, to choosing what gets included in menus - you can build your own app layout.

Create your own swipe actions or choose the actions you use the most - as instantly accessible buttons or a popup box. View your inbox with your most important emails floating to the top.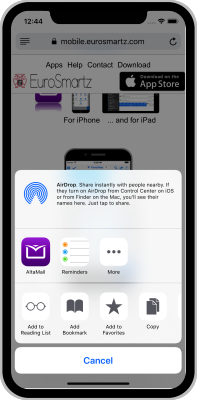 Plays Nicely with Others
Email files and images from other apps.
Files and attachments in AltaMail can easily be moved to or from other apps. Use the iOS8 share extension to email files, web pages and images directly from inside other apps without switching.

Use "Open in" or iCloud Drive to access files from other apps or from your Mac. Paste images and web snippets into emails to send instantly.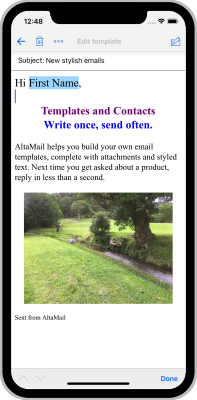 Templates and Contacts
Write once, send often.
Do you find yourself sending the same email or need a quick reply? AltaMail helps you build your own email templates, complete with attachments and styled text. Next time you get asked about a product, reply in less than a second.

Need to send a newsletter with a personal named greeting? Create custom Contact Groups or use existing groups/contacts and send template emails, one email for each person. View all emails for each contact.
...and everything in between
AltaMail has the most features of any Email App. When you need it, it will be there.
From scheduled send later, printing to all printers, PDF conversion, multiple formatted signatures, flags and categories, multiple address aliases... to syncing settings and drafts between your iPhone and iPad, AltaMail has many more features waiting for when you need them.
User Reviews
App Store
If simple and feature anemic is what you're looking for, pick *any* other email app. This one has every feature any serious email user could need. Amazing, took too many years for the first good email app to hit the iPhone.
App Store
The One thing about this app that is really phenomenal, Is the ability to customize it to your liking!! the features you can choose from are pretty amazing!
App Store
Awesome email client. I use it as my main email client since I found its great features.
App Store
Highly customizable, easy to configure, faster than Apple's Mail app, and a pleasure to use. I had a question, emailed for help, and had a response in 10 minutes. I responded and had another reply minutes later that answered my question. This app is worth the purchase.
App Store
Intuitive, fast, and has most of the features of a full email program. Thank you!
App Store
This app rocks it...very granular but intuitive configuration options. I love the mail collector (Favourites) inbox, no more switching between accounts. The email problems that have plagued my iPhone since iOS 9 are gone!