CalPrint for iPad
Calendar printing, viewing and editing
CalPrint uses your existing calendar entries on your iPad or iPhone (Exchange, iCal and Google Calendars etc.) and is not just a great calendar printing utility, it is a fully featured calendar viewing and organization app that enables you to view, group, add or edit your appointments and tasks. You can easily get an overview of your schedule by Day, Week, Month or as a list of appointments.
Tap at the top of the day schedule to view the month calendar and easily switch days - no longer be restricted by only seeing two lines of your schedule! And of course at any time you can print off Day/Week/Month views of your calendar right from your iPad or iPhone.
CalPrint also incorporates Microsoft Exchange (Outlook) and Google Calendar. By simply having an existing, or adding a new Exchange or Gmail account in the iPad or iPhone main Settings and enabling Calendar, CalPrint becomes a single point of access for multiple calendars and does away with the need for a series of apps.
This app requires features in iOS 4 or above.
Videos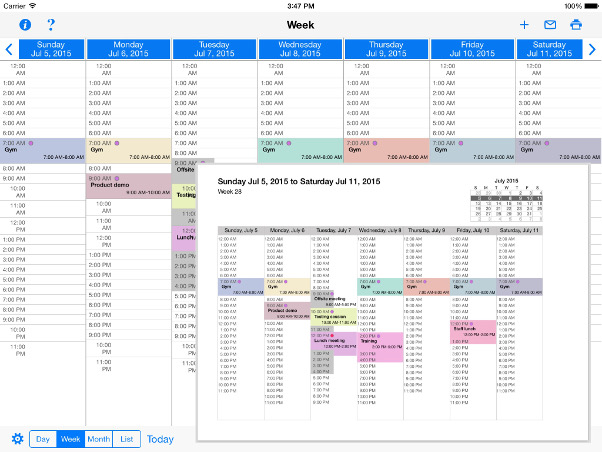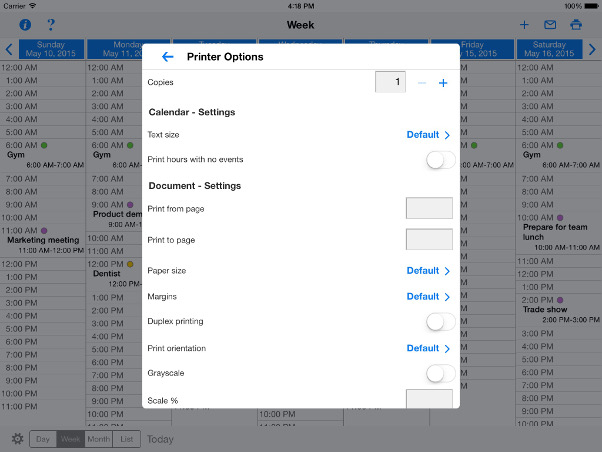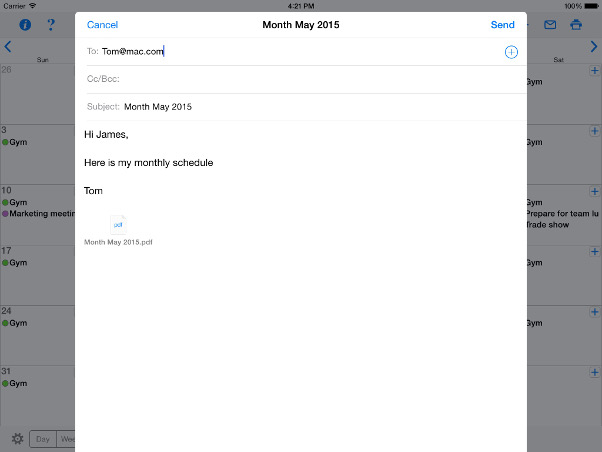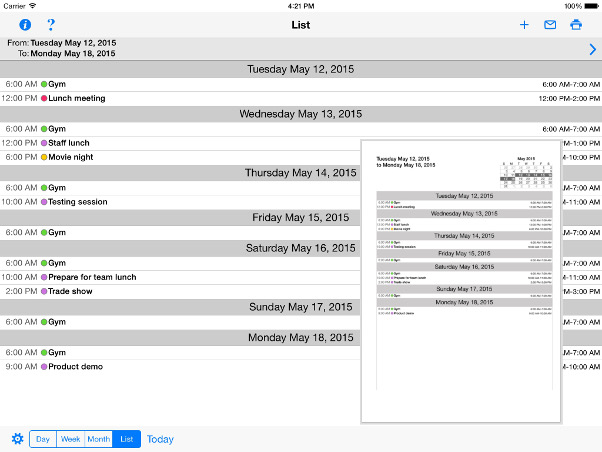 Features
Full calendar function
Utilizes existing calendar entries, no new calendar needed.
View/Print/Email by Day/Week/Month and list
Emails calendar views as PDF files for sharing
Handy Month drop-down view
Easy scroll of week view
Quickly zoom to a day in month view using pincer movement
Easily create new appointments on the fly
Integrated with Google Calendar
Fully funtional printing with options
Print direct to most existing WiFi or shared printers, or use the free printer software for ALL printers.
USB & Bluetooth printers can be used with free print server software, WePrint
Also print to AirPrint printers
Print remotely via 3G/EDGE
Print using ALL the same document formats to ALL printers that can used by your Mac/PC (e.g. USB, WiFi, Bluetooth, shared, networked etc.)