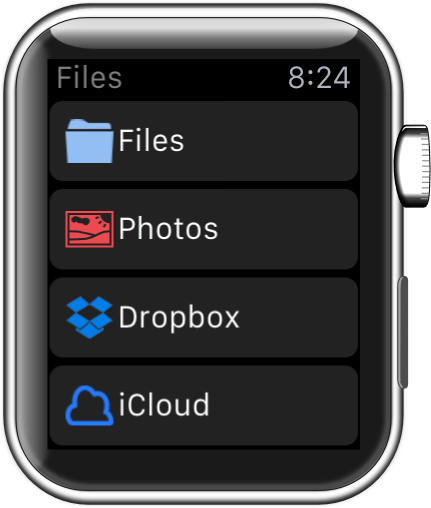 Print from your Apple Watch
Print Cloud Files and Images straight from your Apple Watch
PrintCentral Pro for the Apple Watch will print all the same cloud server files as the iPhone App.
Scroll through files and folders to preview - and then print the files you want, to the printer you choose.
View all of your photo albums and images without syncing, and then print them.
PrintCentral Pro iPhone App...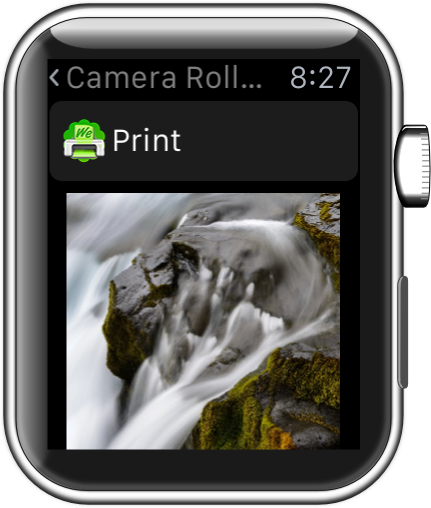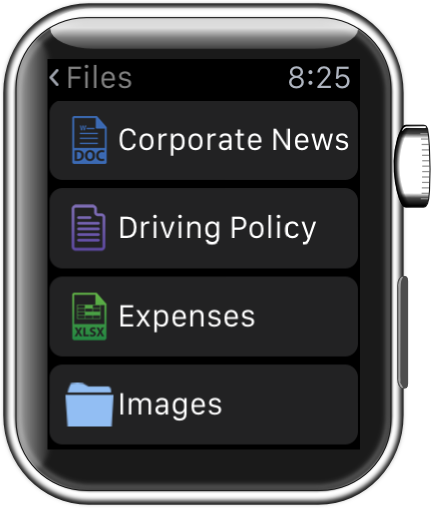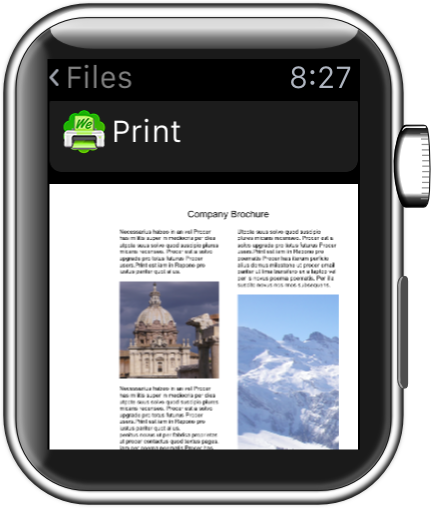 Quick and Easy Access to all of your Files and Images
Unleash the full potential of your Watch as a business tool
Print documents to any printer during in a meeting, right from your Watch. Scroll through photos and print them to a nearby printer, or even remotely over your iPhone cellular network while on the run. Print a recently added document from your iCloud or other Cloud server. Print direct to most WiFi printers, or print to ALL printers via the free helper app.