Print for iPad/iPhone Quickest & easiest way to Print on the move

Wouldn't it be great just to print out a contact address and phone number, or quickly print out a web page to read later? How about printing photos from your mobile device Photo Album? Or even take a picture and print it out straight away. Now you can! "Print" for iPad/iPhone lets you print information to a printer connected to your computer, via WiFi network or local.

"Print" for iPad, iPhone will print direct to most WiFi printers, or to ALL printers (Bluetooth, USB, WiFI, Network) via your Mac/PC using the free WePrint software. If WePrint is required on your Mac or PC you will not need to touch or be near your computer to print, you simply tap print on your iPad or iPhone and the computer will act as a relay and automatically pass the print job from your device onto your printer without user intervention.

Installing WePrint on your Mac or PC will also give you the ability to print via 3G/4G, so even when you are out of your office/home you can quickly and easily send print jobs to your printer from your iPad, iPhone or iPod Touch.

"Print" prints web pages, contacts and images. "Print & Share" also prints emails, stored files and also shares files with your desktop computer.
Videos

Best Web Page & Contact Printing App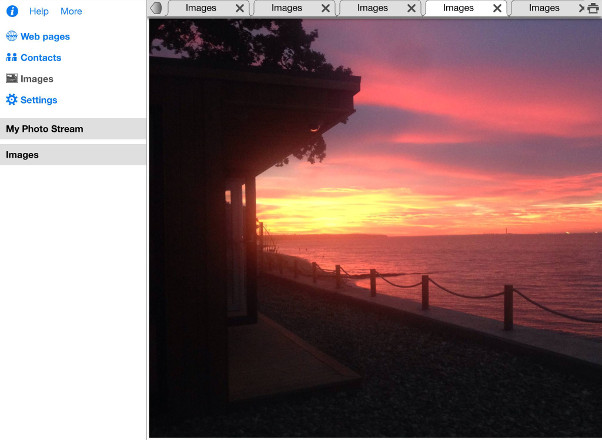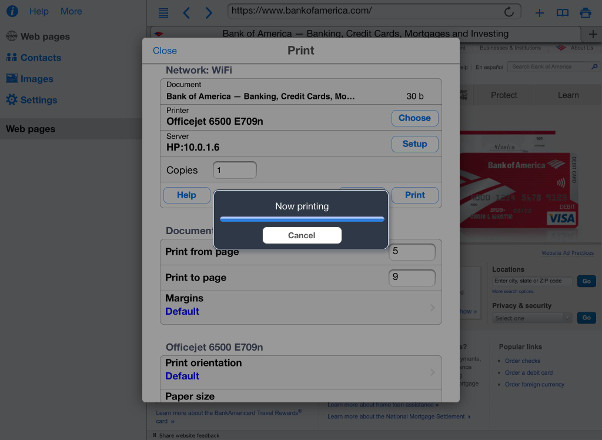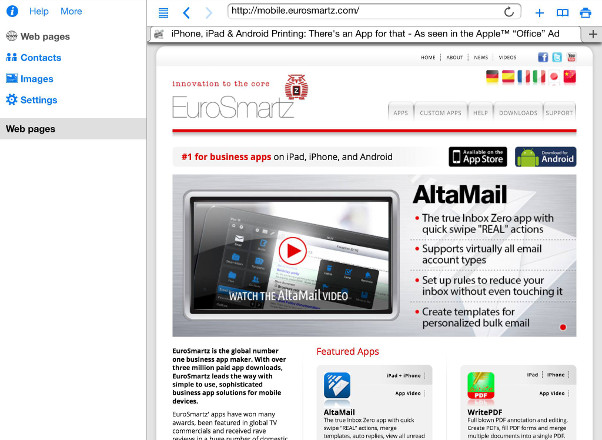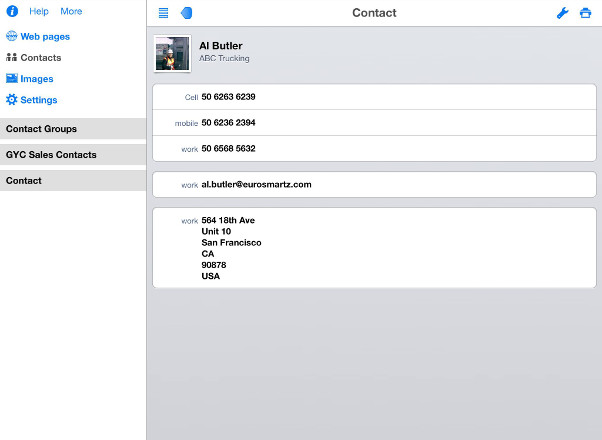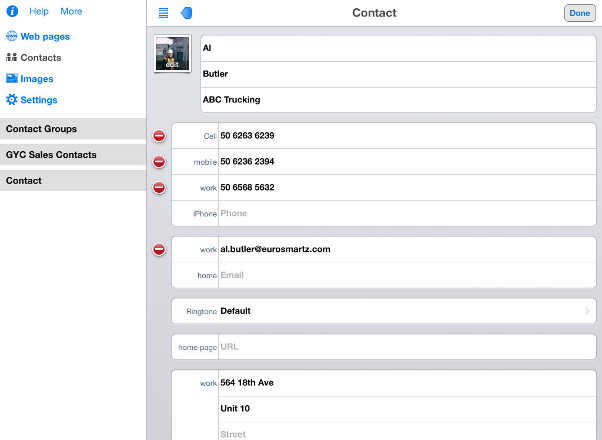 Features
Fully Functional Printing
Print direct to most existing WiFi or shared printers, or use the free printer software for ALL printers

USB & Bluetooth printers can be used with free print server software, WePrint
Also print to AirPrint printers
Print remotely via 3G/4G
Print contacts
Select multiple contacts for printing
Print as combined list or card layout
Insert contact details into emails
Add received email addresses to your contacts
Search for contacts
Sort by first or last name
Photos
Print photos
Select and print multiple photos from your album
Use the camera to take photos and print straight away
Save photos as files for viewing or emailing
Move photos to a folder on your computer
Email photos as attachments or embedded in messages
Select print orientation and size before printing
View photos in full screen mode
Web Pages
Multi-tab browsing
Print from Safari by inserting a z before http for any web page
Print web pages as you are browsing within the app
Send web pages as email attachments
Full screen browsing view
Save web pages as files for printing or viewing later
Save page bookmarks
Import bookmarks from your PC or Mac
Bookmark folders
Forward and back navigation